Besides, try to ensure that the chosen online drugstore allows maintaining complete confidentiality and absolute anonymity of your order. Just because you are ordering drugs online in
canadianrxantibiotics.com
, it is always better to make sure your personal data is well-protected. You can always tell which company is reliable and which cannot be trusted by checking whether the descriptions of drugs on their website are true-to-life and contain no errors, which might otherwise lead to unwanted health problems. This is because in such cases you will not know enough about possible interactions between the drugs and their side effects.

Books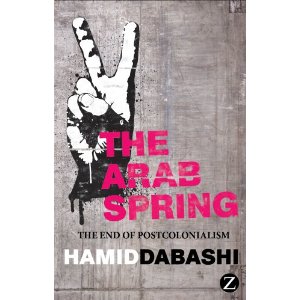 This pioneering elucidation of the Arab Spring will define a new era of thinking about the Middle East. In this landmark book, Hamid Dabashi argues that the revolutionary uprisings that have engulfed multiple countries and political climes from Morocco to Iran and from Syria to Yemen, are driven by a "Delayed Defiance" – a point of rebellion against domestic tyranny and globalized disempowerment that signifies no less than the end of Postcolonialism. Dabashi shows how the Arab Spring has altered the geopolitics of the region so radically that we must begin re-imagining the moral map of "the Middle East" afresh.
Ultimately, a "permanent revolutionary mood" has the potential to liberate not only those already ignited, but many others through a universal geopolitics of hope.
"Hamid Dabashi's latest book is a joyful celebration of the ongoing revolutions and uprisings across the Middle East and North Africa. It deserves to be read by anyone with even a passing interest in what must surely rank as the most important series of events in our time."
Jack Farmer, exploratory essay topics ideas
Endorsements
'Dabashi provides a revolutionary, imaginative and open-ended reading of what will turn out to be a founding moment of the twenty-first century.'
Fawwaz Traboulsi, author of A History of Modern Lebanon
'This illuminating and beautifully written book, by a brave intellectual and a brilliant scholar who knows the terrain like the back of his hand, traces the genealogy of this unique moment and offers a bird's eye view of the horizons it promises.'
Sinan Antoon, poet and novelist
'A refreshing, thoughtful and historical reading of the dramatic changes sweeping the Arab world.'
Marwan Bishara, senior political analyst, Al Jazeera
'The Arab Spring is enormously enlightening and original, a landmark work of a political and historical convulsion of immense proportion and significance. The book is so rich, careful and systematic in making its case that I expect it to define a new paradigm regarding the nature of revolution itself.'
Alamin Mazrui, Rutgers University
'Embracing the poetic justice of the Arab Spring, Hamid Dabashi seizes upon and expresses the lyrical. He recounts philosophically an open-ended non-linear story, which is still in the making.'
Elia Suleiman, filmmaker
'The depth and richness of Dabashi's perspective contrasts with the barrenness of the modernization paradigm dominant in the West's academy and media as much as in liberal, nationalist and socialist Arab accounts. It offers a fresh look at some deeper resources of Arab societies and cultures.'
Haifa Zangana, writer and activist