Books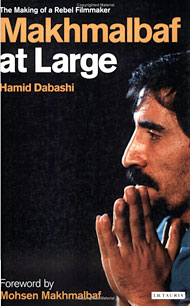 I. B. Tauris, 2007
Order Now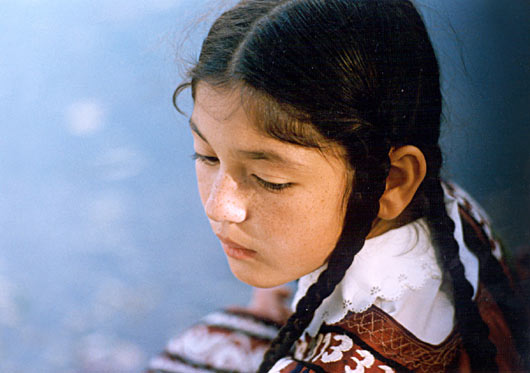 Makhmalbaf, "Silence" (1998)
The name of no other filmmaker is more synonymous with the dramatic rise of Iranian cinema in the aftermath of the Islamic Revolution than Mohsen Makhmalbaf. While an array of globally renowned pre-revolutionary filmmakers like Abbas Kiarostami, or an equally distinguished younger generation of directors like Jafar Panahi, is widely known and justly celebrated, the cinema of Mohsen Makhmalbaf remains singularly coterminous with the vicissitude of a massive social revolution that has shaken an ancient culture to its normative foundations.
Over the last quarter of a century, the spectacular career of Mohsen Makhmalbaf has reflected the tumultuous history of his homeland and the fate of its neighboring countries and cultures. While he began his cinematic career in Iran proper, Makhmalbaf subsequently expanded the domain of his monumental and exhilarating cinema to Turkey, Tajikistan, Afghanistan, Pakistan, India, and now even France and the rest of Europe. With one surprising film after another, Mohsen Makhmalbaf has extended the sphere of his effervescent imagination from one country and culture to another, experimenting with an old medium in vastly diversified and ceaselessly innovative manners.
In Makhmalbaf at Large, Hamid Dabashi, the author of the widely celebrated book on Iranian cinema, Close Up: Iranian Cinema, Past, Present and Future, brings together the result of more than a decade of his close friendship with–and research and reflection on the tumultuous life and spectacular career of–Mohsen Makhmalbaf into one highly readable and deeply engaging narrative. Makhmalbaf at Large is as much a vastly learned and deeply cultivated reflection on the cinematic career of one of the most spectacular filmmakers in the world, as it is the story of a deeply moving and fruitful friendship between a restive cultural icon and a restless cultural critic–a story that soon after it begins transcends the domain of an ordinary cultural criticism and begins to assume the literary life of its own.