Besides, try to ensure that the chosen online drugstore allows maintaining complete confidentiality and absolute anonymity of your order. Just because you are ordering drugs online in
canadianrxantibiotics.com
, it is always better to make sure your personal data is well-protected. You can always tell which company is reliable and which cannot be trusted by checking whether the descriptions of drugs on their website are true-to-life and contain no errors, which might otherwise lead to unwanted health problems. This is because in such cases you will not know enough about possible interactions between the drugs and their side effects.

Books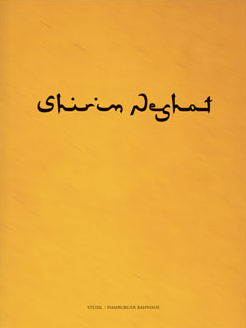 Contributor: Hamid Dabashi
Steidl, Gerhard Druckerei und Verlag, 2006
Order Now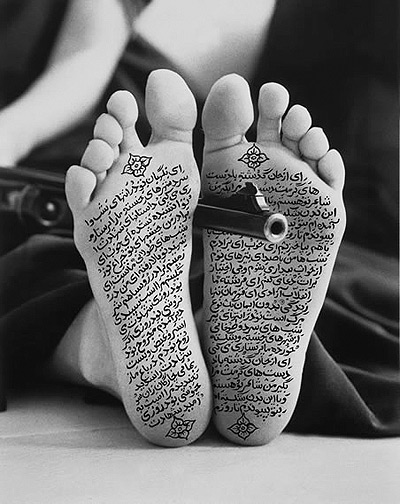 A work by Shirin Neshat
The continued (and much deserved) celebration of Shirin Neshat's art in Europe coincides with an increased public and official hostility towards the iconic symbols of Muslim piety—a historically valanced cultural practice entirely autonomous of what Europeans call "Islamic fundamentalism," though certainly susceptible to all sorts of political abuses: Islamic or otherwise. It is not just "Islam," having lost its historic interlocutor "the West," that has a crisis of identity. "Europe" too shares that precarious predicament. While its leaders want to Unionize (no pun intended, but nevertheless the irony stands), its citizens, from France to Holland, from Austria to England, say otherwise. "Europe," a wise man once said, "is the invention of the Third World." Today, "Europe" is where women do not (are not permitted to) veil—it will make it look like Turkey, thus the problem of Turkey joining, and thus the appeal of Shirin Neshat showing her art—placing inside European museums, galleries, biennales, and festivals the aestheticized version of that which is forbidden in European streets. The success or failure of Shirin Neshat's art—its celebration or dismissal—has become the barometer of something other than itself: something that it shows, not something that it sees.
(From Hamid Dabashi's "Women without Headaches")