Besides, try to ensure that the chosen online drugstore allows maintaining complete confidentiality and absolute anonymity of your order. Just because you are ordering drugs online in
canadianrxantibiotics.com
, it is always better to make sure your personal data is well-protected. You can always tell which company is reliable and which cannot be trusted by checking whether the descriptions of drugs on their website are true-to-life and contain no errors, which might otherwise lead to unwanted health problems. This is because in such cases you will not know enough about possible interactions between the drugs and their side effects.

Books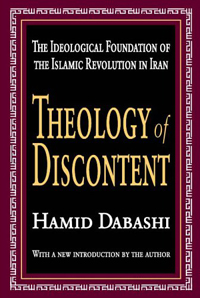 By Hamid Dabashi
With a new introduction by the author
Transaction Publishers, 2005
Order Now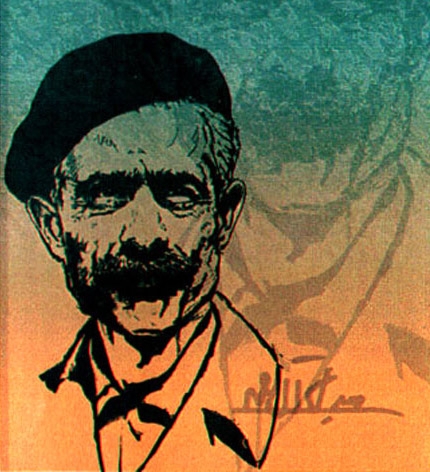 Jalal Al-e Ahmad (1923-1969)
More than a decade has passed since the initial publication of my Theology of Discontent. Much has happened in world history that warrants a reconsideration of my argument and the evidence I put forward in some considerable detail in this book.
I started working on Theology of Discontent soon after the events of the mid-1970s, leading to the Islamic Revolution of 1979 in Iran, had made it globally evident that we were witnessing a critical event in world history. The ideological preparation for this massive social revolution had been articulated for almost a century, from the immediate foregrounding and then the aftermath of yet another revolution, the Constitutional Revolution of 1906-1911. I began reading the works of the most prominent ideologues of the revolution, those alive then—Khomeini, Motahhari, Taleqani, Bazargan, Tabataba'i, and Bani-Sadr—and those already departed—Al-e Ahmad and Shari'ati. At the writing of this new introduction all of these prominent harbingers of the Islamic Revolution are dead except Abu al-Hasan Bani Sadr. But the events before and after what has now assumed the iconic atemporality invested in the sign and signature of "9/11" (no longer even in the need of adding 2001) have made what I had to say and argue then far more critically significant now. Given the rapidity of events in world history, books of this sort ordinarily lose their timeliness—Theology of Discontent, however, seems to have assumed a new, entirely unanticipated, significance. Given the dangerous disposition of the world in which we live today, I am not quite sure if I can say that I am pleased that my book has found this renewed significance. In fact, I am positively certain I wish it had not.
I wrote Theology of Discontent in the heat of a monumental event in the contemporary history of my homeland. There is a spontaneity of narrative, an urgency of registering something quintessential about a sweeping social event about Theology of Discontent that now, a mere decade later and yet a whole different world in our discursive imagination requires framing of a different sort. I am grateful for the opportunity to take the picture I began drawing about a quarter of a century ago and frame it in what I believe to be a more enduring perspective—perhaps a permanently changed worldview.
What I learned in the thicket of more than a decade of reading and reflecting on the ideological preparations for the Islamic revolution in Iran was the gradual mutation of what Max Weber typologized as a "world religion" into a singular site of ideological resistance to colonial and imperial adventures in and about the Islamic world. But what I did not see at the time, lost as I was in the details of what I was trying to figure out in its immediate Iranian context, was the more global implication of the historic event I was busy documenting—global, that is, both in terms of its historical sweep and pertinence to its geographical domain. In this new introduction, I wish to reflect on those wider implications, re-articulate my initial thoughts, first put forward in hairsplitting detail in this book, in conversation with much that has happened since its initial publication, and also in dialogue with more recent scholars who, excited by the spectacular events of 9/11, have been quite cavalier in their thoughts and very much in a hurry to make grandiloquent remarks about "Islam and the West," irrespective of the historical provenance of this categorical invention. I disagree with these scholars, find their hurried enthusiasm wanting in detail, see things quite differently than they do, and wish, with all due respect, to state my case here in some analytical detail. The advantage of Theology of Discontent is that it was researched and written decades before the events of 9/11. I hope to remedy its historical limitations by expanding on its thematic and theoretical propositions here.  (From the new introduction to Theology of Discontent.)