Books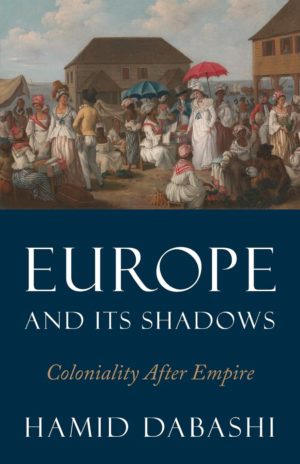 (Pluto Press, 2019)
Order Now

Official Page on Pluto Press Website:
https://www.plutobooks.com/9780745338408/europe-and-its-shadows/
 Europe has long imagined itself as the center of the universe, although its precise geographical, cultural and social terrains have always been amorphous. Exploring the fear and fascination associated with the continent as an allegory, Hamid Dabashi considers Europe to be a historically formed barricade against the world. Frantz Fanon's assessment that 'Europe is literally the creation of the Third World' is still true today; but in more than one sense for the colonial has always been embedded in the capital, and the capital within the colonial. As the condition of coloniality shifts, so have the dividing lines between colonizer and colonized, and this shift calls for a reappraisal of our understanding of nationalism, xenophobia and sectarianism as the dangerous indices of the emerging worlds. As the far-right populists captivate minds across Europe and Brexit upsets the balance of power in the European Union, this book, from a major scholar of postcolonial thought, is a timely and transformative intervention.
Review
"I have several books about Europe on my book-shelf. Some are apologetic and celebratory, others are critical and reflective. All of them are written by Europeans. Hamid Dabashi's will be the first that takes Europe as an object of study and no longer only the home of thinking subjects."  — Walter D. Mignolo, author of 'The Darker Side of Western Modernity: Global Futures, Decolonial Options'
"A passionate and erudite reflection on the aftermath of Europe. Demonstrating the limits of the frequent, yet reactionary, defenses of Europe from left and right, Dabashi invites us to consider the geographies of imagination, thought, and praxis that appear behind the shadows of capitalism and coloniality. A crucial text to advance post- and decolonial thinking across the Global South."  — Nelson Maldonado-Torres, author of 'Against War: Views from the Underside of Modernity'
"Césaire's Discourse on Colonialism denounces what is perpetrated in the name of Europe. Europe and its Shadows raises a more radical question: What is 'Europe'?' — Souleymane Bachir Diagne, author of 'Postcolonial Bergson'