Books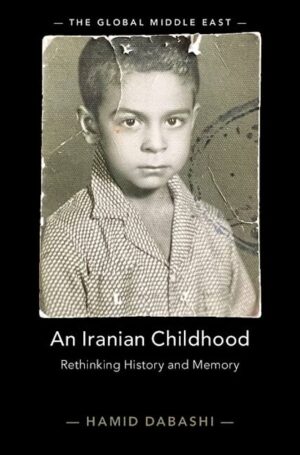 Cambridge University Press (2023)
Order Now

Official Page on Cambridge University Press:
https://www.cambridge.org/core/books/an-iranian-childhood/099020DC0E530DCC61D4FFFD7107B279
Hamid Dabashi was born and raised in southern Iran in the 1950s and 1960s. During this time, his homeland was changed beyond recognition, from the 1953 coup d'état to the 1963 political protests and the beginning of the Marxist rebellions against the Shah in 1971. In this vibrant, unique and personal study, Dabashi recounts his experience of this defining period in modern Iranian history, deftly blending the personal with the political, the ordinary with the extraordinary. Lyrically written, he combines vivid childhood memories with careful reflection to explore the intersection of history and memory. The book draws upon a rich tapestry of themes and sources, including art, literature, and folklore. In doing so, Dabashi asserts the power and place of the knowing postcolonial subject. Redrawing the limits of modern literary historiography, he asks what it means to be a Muslim and an Iranian, and, indeed, what it is that forms the humanity of a person.
Review
'In a prose both intimate and critical, Dabashi creates a language – dare I say the language – for Iranians to articulate their collective experiences. Yet in his indelible textual mosaic, organically interweaving Rumi with Ricoeur, Bollywood with Hollywood via a personal and intellectual history, he communes with all his readers, no matter their origins' 
— Atefeh Akbari, Barnard College
'Told with his usual wit, piercing insights and poetic verve, Hamid Dabashi weaves together Iranian philosophy and Persian poetry with humorous and cinematic memories of his childhood to illuminate what it means to be alive in the world. I found myself profoundly moved and could have read another hundred pages.' 
— Ramin Bahrani, Academy Award-nominated filmmaker
''It is not the son who kills the father, but the father who kills the son': this memorable takeaway from a thousand-year-old Persian epic echoes through a great scholar's account of his bookish postcolonial childhood. Compulsively readable, a charismatic teacher in love with the freshness of children and their love of stories, Dabashi offers an accelerated course in Great Books and tenderness for the world.' 
— Bruce Robbins, Columbia University