Books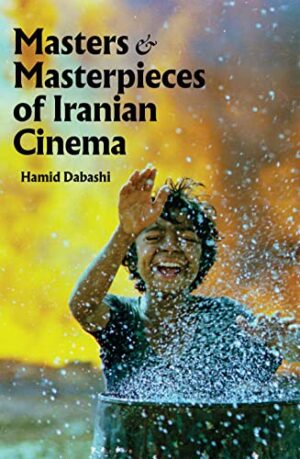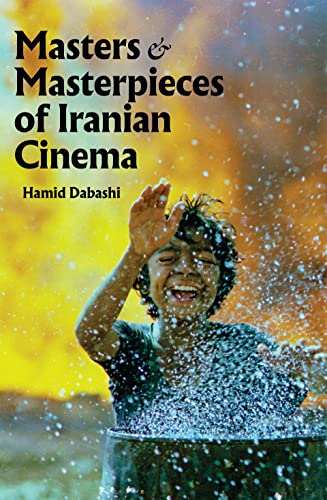 Mage Publishers (May 22, 2023)
Order Now

The New Paperback Edition — published June 2023 —
The rise of Iranian cinema to world prominence over the last few decades is one of the most fascinating cultural stories of our time. There is scarcely an international film festival anywhere that does not honor the aesthetic and political explorations of Iranian artists. Masters & Masterpieces of Iranian Cinema celebrates this remarkable emergence. It focuses on twelve of the most important Iranian filmmakers of the past half-century—among them, such pioneers as Forugh Farrokhzad, Dariush Mehrjui, Abbas Kiarostami, and Jafar Panahi. In his examination of their lives and their greatest works, Hamid Dabashi explains how, despite the censorship of both the Pahlavi monarchy and the Islamic Republic, the creativity of these filmmakers has transcended national and cultural borders. His account traces the ascendancy of Iranian cinema in modern Iranian intellectual history and also probes its links to Persian poetry, fiction, art, and philosophy. In Europe and in North America, in Asia and in Latin America, in Australia and Africa, the thematic and narrative richness of Iranian cinema has met with tremendous acclaim. Indeed, its particular modes of realism—building on such cinematic antecedents as Italian, French and German neorealism—have become truly transnational, contributing a new visual vocabulary to filmmaking everywhere. Masters & Masterpieces of Iranian Cinema studies the role that prominent film festivals have played in fostering the global success of Iranian cinema, and investigates the reception of these films within Iran, an intriguing story in its own right. This is a book that will reward not only the scholar and the film aficionado but also anyone interested in the cultural history of modern Iran.
Review
"For over a decade Hamid Dabashi's revelations have been as instrumental in the fashioning of my own cinema as Naderi, Kiarostami, Bresson, or Rossellini. Dabashi brilliantly weaves together Iranian cinema, literature, history, philosophy, and politics in a national and global setting, and lovingly and masterfully guides his readers to cultural and aesthetic insights. If Iranian cinema brought the world a "poetic" vision of modern Iran, Dabashi has done no less in this piercing analysis."
— Ramin Bahrani, Oscar-nominated director of The White Tiger
About the Author
An academically acclaimed and globally celebrated cultural critic, Hamid Dabashi is the Hagop Kevorkian Professor of Iranian Studies and Comparative Literature at Columbia University. He is the author of a number of highly acclaimed books and articles on Iran, Islam, comparative literature, world cinema, and the philosophy of art, among them Close Up: Iranian Cinema, Past, Present, Future; Dreams of a Nation: On Palestinian Cinema (editor), Iran: A People Interrupted, and Iran without Borders: Towards a Critique of the Postcolonial Nation. He lives with his family in New York City.