Books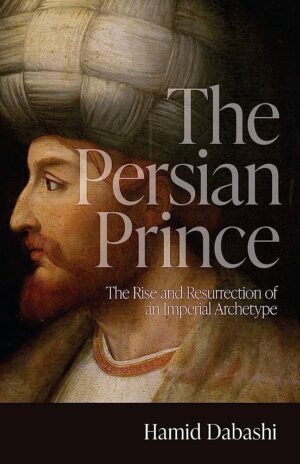 (Standford University Press, 2023)
Order Now

Official Page on Stanford University Press
https://www.sup.org/books/title/?id=33795
With its title borrowed from Machiavelli, The Persian Prince goes far beyond Machiavelli's wildest imagination as to how to rule the world. Hamid Dabashi articulates a bold new idea of the Persian Prince—a metaphor of political authority, a figurative ideal deeply rooted in the collective memories of multiple nations, and a literary construct that connected Muslim empires across time and space and continues to inform political debate today.
Drawing on works from Classical Antiquity and the vast Persianate worlds from India to the Mediterranean, as well as the Hebrew Bible and European medieval mirrors for princes, Dabashi engages a diverse body of political thought to reveal the construction of the Persian Prince as a potent archetype. He traces this archetype through its varied historic gestations and finds it resurfacing in postcolonial political thought as a rebel, a prophet, a poet, and a nomad. Bringing poetics and politics together, Dabashi shows how this archetypal figure has long defined political authority throughout the wider Iranian and Islamic worlds.
With meticulous attention to literary and poetic texts, moral and philosophical treatises, allegorical and anecdotal stories, sacred and secular evidence, visual and performing arts, histories of global empires and colonial conquests, this sweeping work offers a deeply learned, richly erudite, and transformative piece of critical thinking. As Dabashi shows, the Persian Prince remains the stuff of current debate across the Muslim and Persianate worlds, in contestations over the public domain and the collective will to power, and above all in the prospects of democratic institutions.
About the author
Hamid Dabashi is the Hagop Kevorkian Professor of Iranian Studies and Comparative Literature at Columbia University. He is the author of more than two dozen books, including The End of Two Illusions: Islam after the West (2022) and Iran: A People Interrupted (2007).  
REVIEWS:  
Hamid Dabashi's book takes the reader on a journey across time and place. 'More a persona than a person,' the Persian Prince reunites in one archetype such different images as the rebellious poet, the just monarch, and the charismatic prophet. Both a historical investigation and a philosophical-political proposal, the book will reward readers with many unusual intellectual encounters."  
—Giovanni Giorgini, University of Bologna and Columbia University
"Disarmingly accessible, laden with millennia of Persian cultural riches, The Persian Prince deftly and decisively shifts the axis of history and of the conception of subjectivity itself. Colonizers and ayatollahs are mere blips in the long temporality of the Persian Prince, a figure of transformation that ultimately resides in the collective heart of rebellion." 
—Laura U. Marks, Simon Fraser University, author of Enfoldment and Infinity
"In this gorgeously written tour de force, Hamid Dabashi spins the contrapuntal narrative of an archaic Iranian archetype as it weaves its way through political-poetical history. Building on his impressive body of work, The Persian Prince is a unique and formidable text that encapsulates the brilliance, vivacity, and political ferocity of Dabashi's mind." 
—Jeanne Morefield, University of Oxford, author of Unsettling the World
"Hamid Dabashi's illuminating study, while both provincializing and enriching the classic frameworks of Machiavelli and Gramsci, provides a provocative and compelling archetype for understanding political power and organization." 
—Michael Hardt, Duke University, author of The Subversive Seventies