Hamid Dabashi has written over 25 books, edited 4, and contributed chapters to many more. An internationally renowned cultural critic and award-winning author, his books and articles have been translated into numerous languages, including Japanese, German, French, Spanish, Italian, Russian, Hebrew, Danish, Arabic, Korean, Persian, Portuguese, Polish, Turkish, Urdu and Catalan. A selected sample of his writing is co-edited by Andrew Davison and Himadeep Muppidi, The World is my Home: A Hamid Dabashi Reader (Routledge, 2010).
Among his best-known books are his Authority in Islam; Theology of Discontent; Truth and Narrative; Close Up: Iranian Cinema, Past, Present, Future; Staging a Revolution: The Art of Persuasion in the Islamic Republic of Iran; Masters and Masterpieces of Iranian Cinema; Iran: A People Interrupted; Shi'ism: A Religion of Protest, and an edited volume, Dreams of a Nation: On Palestinian Cinema.
His books have been widely received and critically acclaimed, including the Association of American Publishers Award for Best Book in Philosophy and Religion for his Authority in Islam, as well as the Columbia's landmark Lionel Trilling Award for his Truth and Narrative, and the Marginal Revolution Book of the Year 2011 for his Shi'ism: A Religion of Protest.
His Most recent work includes Shi'ism: A Religion of Protest (Harvard, 2011), The Arab Spring: The End of Postcolonialism (Zed, 2012), Corpus Anarchicum: Political Protest, Suicidal Violence, and the Making of the Posthuman Body (Palgrave 2012), The World of Persian Literary Humanism (Harvard University Press, 2012), Being A Muslim in the World (Palgrave 2013), Can Non-Europeans Think? (Zed, 2015), The Shahnameh:  The Persian Epic as World Literature (Columbia University Press (2019), and Reversing the Colonial Gaze: Persian Travelers Abroad  (Cambridge University Press, 2020).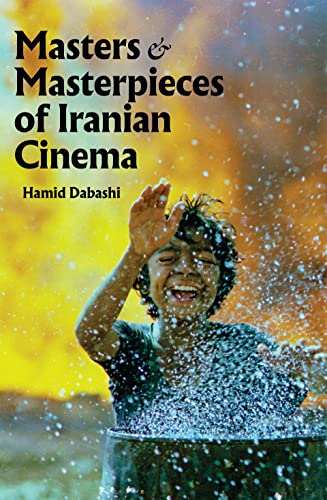 The rise of Iranian cinema to world prominence over the last few decades is one of the most fascinating cultural stories of our time. There is scarcely an international film festival anywhere that does not honor the aesthetic and political explorations of Iranian artists. Masters & Masterpieces of Iranian Cinema celebrates this remarkable emergence. It…